With my students in
"Exhibiting Nature"
(Anth 498) we are hoping to create an experimental cell phone tour of sites of aesthetic interest on campus, including works of art and landscape features. For the purposes of this class, we are especially interested in sites that highlight the complex relationship between nature and culture on this campus.
These segments will be" housed" within the cell phone tour that the Museum is developing, through a contract with the San Francisco-based company
Guide by Cell
.
At the Museum front desk, visitors will be able to pick up a map of the campus, indicating sites where audio segments are accessible through a phone call. The art/landscape tour will start with two segmenst about the Native American artist John Hoover's "Man who married an eagle' (1971) permanently installed in the Dean Hall lobby. First, a general appreciation of the work:
https://sites.google.com/site/auslandermediafiles/audio/HooverEagle-segment.mp3
And then a commentary by me, as Museum director, reflecting on the special significance this modern Native American art work holds for us, including the ways in which it reminds us that the campus is located on ceded lands, under the terms of the 1855 Yakama treaty"
https://sites.google.com/site/auslandermediafiles/audio/Mark_Hoover-segment.mp3
(There will presumably be other landscape sites on campus that will allow us to call attention to specific aspects of the campus' indigenous history and its Native American connections.)
From Dean, the tour might go outside to see Benson Shaw's "Resources":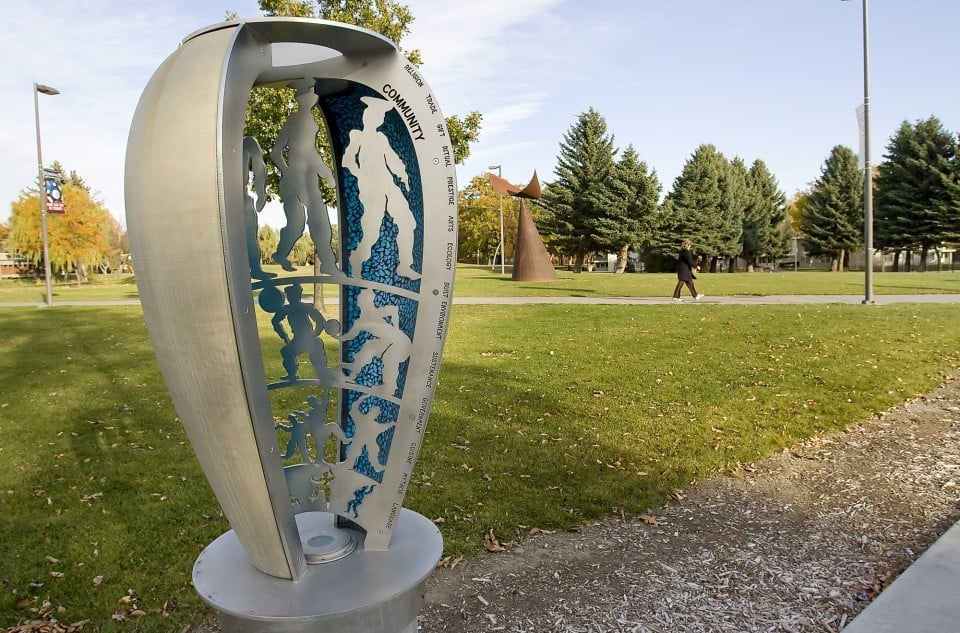 And the adjacent Gary Bates' "Cascadia Cradle" (1991):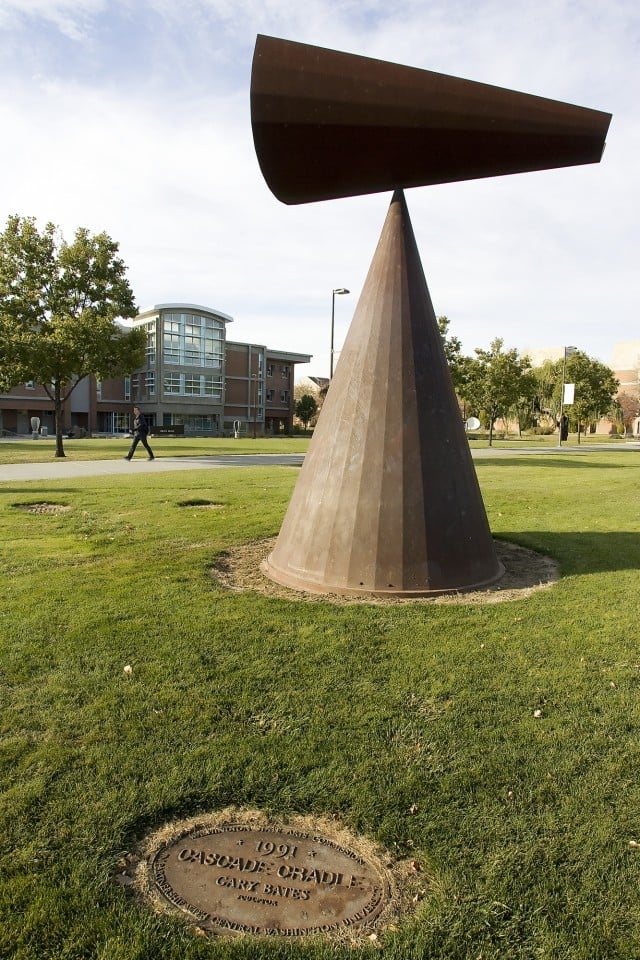 Then into the Japanese garden:
Next into the Science building to discuss The Elephant Desk, by Chris Schambacher, at the top of the east staircase: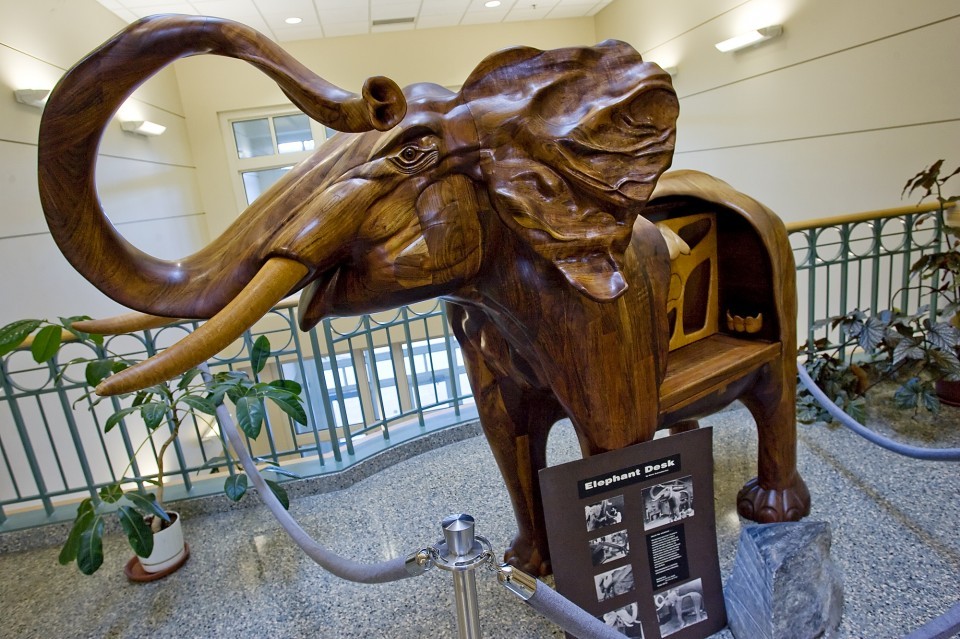 Then we might head south to Deborah Butterfield's sculpture of a horse near Barge Hall.
And then back north on the othe side of the SURC to Luke Blackstone's Gesture for Planetary Alignment, (2012), near Hogue Hall:
and perhaps then over to the new community vegetable garden
plot near D Street and the Wahle housing complex.
We will need to give some careful thought to navigation on this largely outdoor tour, especially for visually impaired visitors.